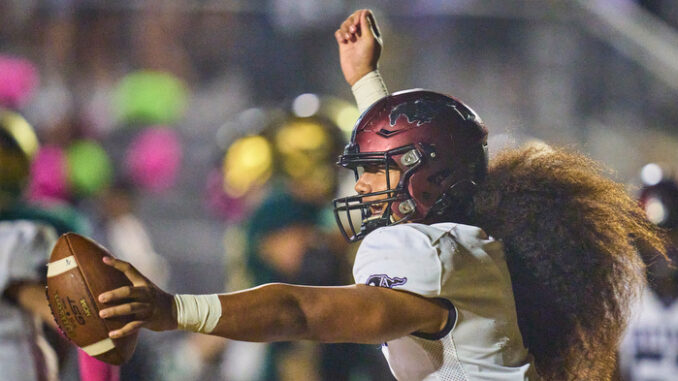 Lipscomb Academy traveled to Knoxville to take on Knoxville Catholic and came away with a 44-0 win.
Luther Richeeson connected with Nathan Spillman on a 36 yard pass for the first score of the night in the first quarter.
The Mustangs, and Richeeson, kept connecting in the second quarter for two more touchdowns, first with a 52 yard pass to Alex Broome, then a 26 yard play to Beau Dawson.  The Mustangs went into the half up 20-0.
[Best_Wordpress_Gallery id="115″ gal_title="LA-Knox Catholic"]
In the second half Richeeson connected for two more touchdowns. In the third he connected on a 31 yard play with Ayden Houston, then in the fourth he hit Beau Dawson for an eight yard TD play. The Mustangs added 3 on a 32 yard field goal by Grant Hyatt and another TD when Koa Naotala recovered a fumble and scored.
Lipscomb Academy racked up an impressive 402 yards to Knoxville Catholic's 93 yards. Richeeson passed for 314 yards and five touch downs. Alex Broome rushed for 107 yards.