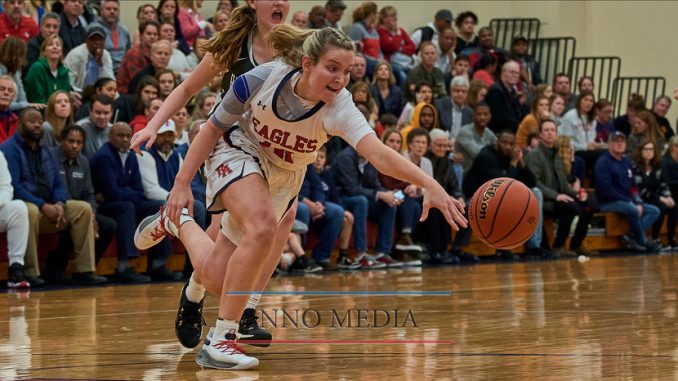 Friday night the Brentwood Academy Lady Eagles downed Harpeth Hall 53-43 in conference action.
BA improves to 6-1 in the district with their only loss being to Ensworth last week.
Leading scorers for the Eagles were Blair Schoenwald with 12 points, Felicity Chandler with 8, and Savannah Dews with 7.
The Eagles have a non conference game against Webb School of Knoxville at 7:00 pm Saturday, February 1, 2020, in Allen Arena at Lipscomb University.
Photos may be seen larger and purchased from here.