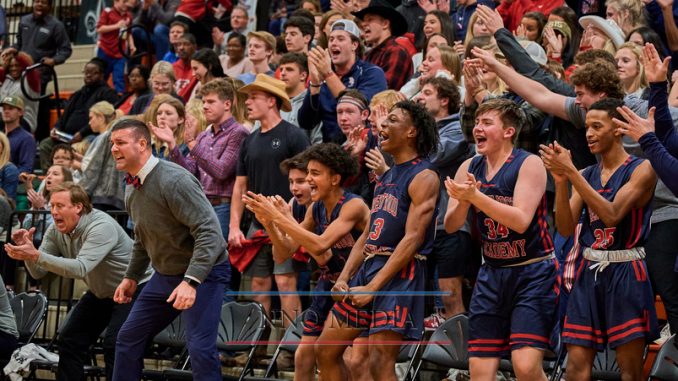 Sophomore Trent McNair sank two free throws with 33 seconds left in the game to give Brentwood Academy the winning lead. McNair netted two more with three seconds left to seal the 58-55 win.
The game was a close fought match. The Eagles led much of the first half, with Ensworth making a run late in the first half, sinking a three pointer as the buzzer sounded to take the lead into halftime.
Ensworth led the third quarter, with the Eagles regaining the lead early in the 4th with 7:39 left in the game, only to see it see-saw back and forth until the final seconds when McNair sank his free throws.
Leading scorers for Brentwood Academy were Caleb Brooks with 23 points, Trent McNair added 12 points, and DJ Senter netted 10 points in the win.
Brentwood Academy next faces Montgomery Bell Academy at home Friday, January 31, at 7:30 pm.
Photos can be seen larger and purchased from here.