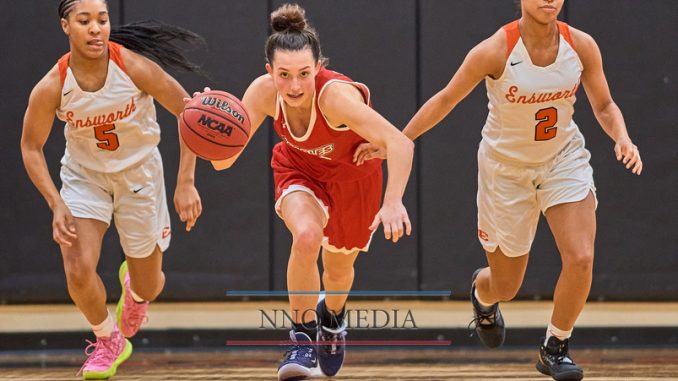 The Brentwood Academy Lady Eagles battled their way through a tough game against the number two team in the state Friday night in their 66-35 loss to Ensworth.
The girls were out scored from the start by an aggressive and fast Ensworth team. By the end of the first quarter the Eagles were down 25-7.
The Eagles are now 15-6 on the season, 5-1 in the district and are ranked 12th in the state according to MaxPreps.
Maggie Brown lead the Eagles scoring with 10 points, Blair Schoenwald added 8 and Aubrey Blankenship netted 5 in the loss.
Brentwood Academy next faces Harpeth Hall at home Friday, January 31, at 6:00 pm.
Photos can be seen larger and purchased from here.