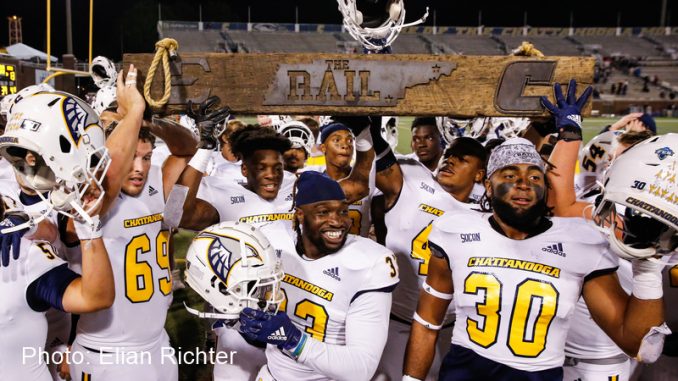 Harrison McClary/N&O | Photos by Elian Richter
Victor Ulmo sealed the win over conference rival ETSU, kicking a 30 yard field goal with 14 seconds left on the clock to end the game 16-13.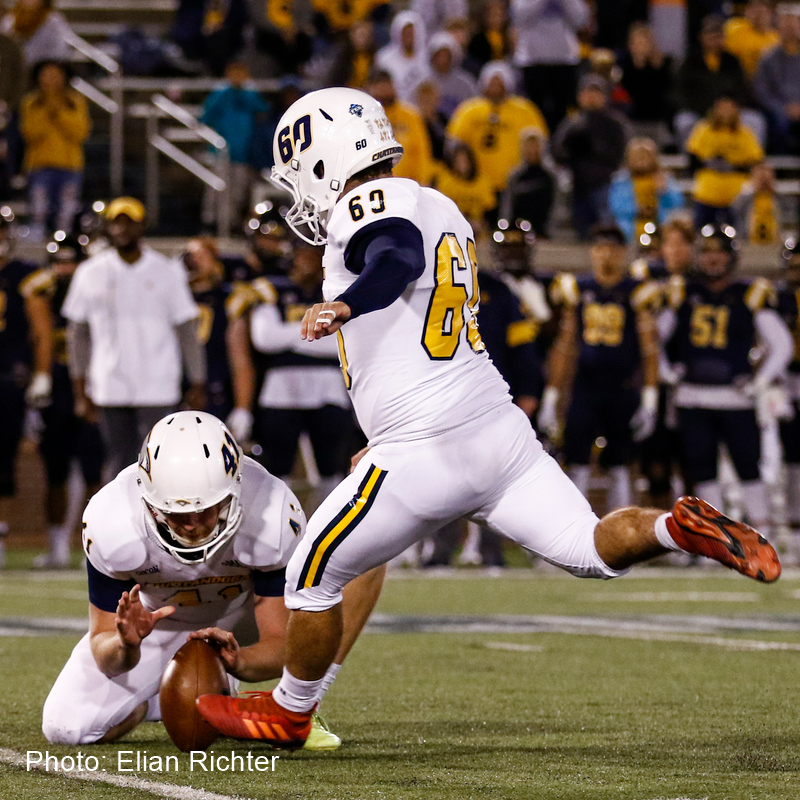 The kick redeemed Ulmo, who had missed three kicks earlier in the game.  He said "It's all about a mindset I had to have. I trust my snapped, I trust my holder even though we didn't have a good day as a unit. We just have to keep getting better. I have to trust myself always, never had a doubt if I'd make that kick. Huge shout-out to the offense and to the defense. Defense kept making stops. Nick [Tiano] talked to me many times that he said he was going to get down the field and give me another shot. That meant a lot to me to know they had my back, so I just have to be better to help the team win games."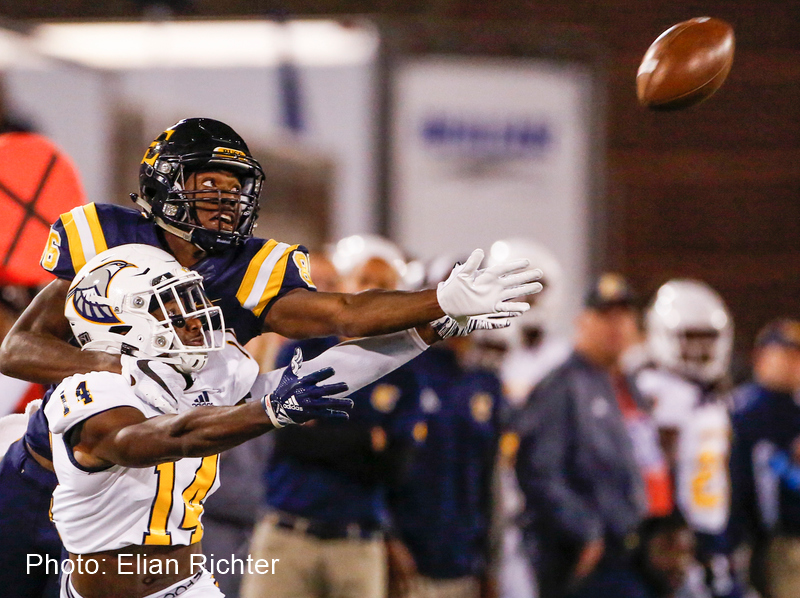 Quarterback Nick Tiano was a supporting voice to Ulmo, helping him maintain confidence, despite the three misses: "I told Vic [Ulmo] all game, we're going to need you and we believe in you. In a game like this, it's a fight, back-and-forth. You get down there in field goal range and he was able to knock it down. These are the wins that feel the best."
With the win the Mocs move to 3-0 in the Southern Conference (SoCon). "It's huge. If you would have told me a month-and-a-half ago we'd be sitting here at 3-0 in the league, I don't know what I'd say after that James Madison game. These guys fight in that locker room. When they come to work during the week and they prepare themselves, they understand what a fight is now. They come to compete and play. I was disappointed in the juice on the sidelines early in the first half, but second half we just kept playing. It's huge. It was a fun game to be in because I knew we would eventually have a chance to win it and credit to those young men, they went and won it. That's what is so awesome about it. Those kids went out there and made plays, made stops and found a way to win a football game. They did that, I promise you that. That's what was so cool about being on the sidelines tonight." – Rusty Wright, head coach.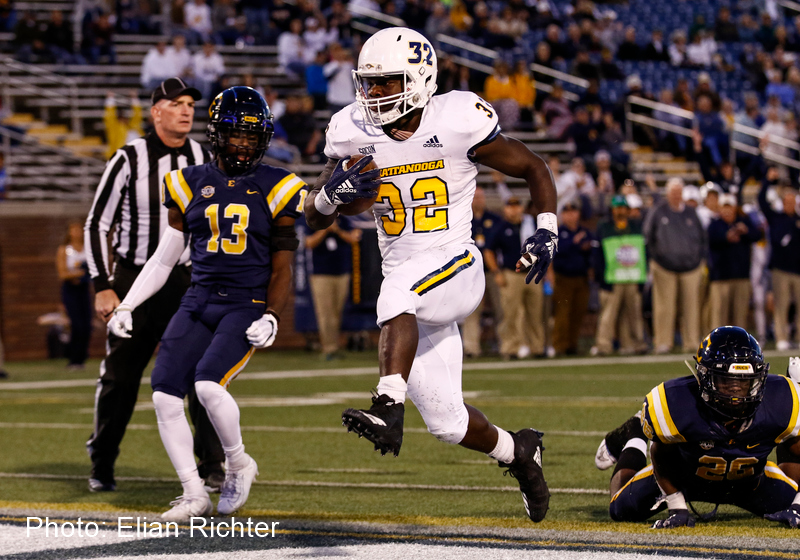 Freshman Ailym Ford rushed 31 times for a total of 200 net yards and two touchdowns for the night.  Senior offensive lineman Malcom White said: "I love Nick [Tiano] a lot, but run blocking for Ailym [Ford] is a whole lot of fun. I mean, I feel like I have a lot more effect in the run game than the pass game. When you see that rushing stat, there's nothing more satisfying to an offensive lineman when someone rushes for 200 yards."
The Mocs next face Wofford in Spartanburg, SC on October 26, 2019.
Photos in this article courtesy of Elian Richter, a student at UTC. Please check out his personal website here and check out the UTC Student's coverage in the Echo here.