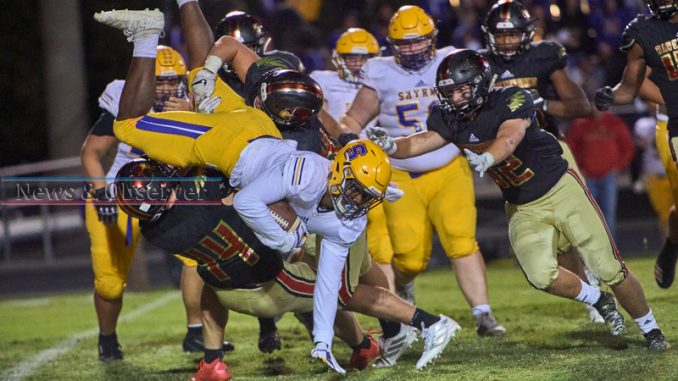 Harrison McClary/N&O
Ravenwood dominated Smyrna in a 38-0 route Friday, October 18, 2019, in Brentwood.
Photos can be purchased from here.
Throughout the game the Raptors offense was able to move the ball down field and score on the Bulldogs. The Smyrna defense allowed several long run plays that resulted in touchdowns for the Raptors.
Smyrna was fairly successful in stopping the Ravenwood passing game, one bright spot was an interception late in the third quarter.