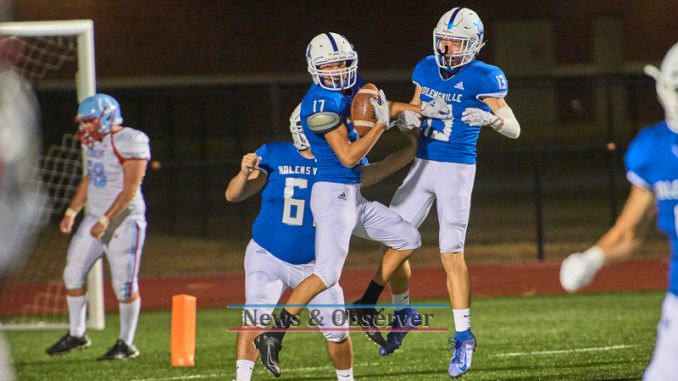 Undefeated Nolensville easily dropped win-less Glencliff 51-6, Thursday, October 10, 2019, at Nolensville High.
Photos can be purchased from here.
Glencliff recently announced they were going to have to forfeit the remainder of their season due to poor player participation. The next day the players who had dropped from the program came back and the school decided to play the rest of the season with a roster of less than 25.
Nolensville scored at will in the first quarter, racking up 34 points. By halftime the score was 48-0.
Glencliff got their one score in the fourth quarter to end the game 51-6. The play in which they scored there was an offensive penalty called against the Colts. The Nolensville coach declined the penalty and allowed the TD to stand.
Nolensville next faces Maplewood at home, October 18, 2019.