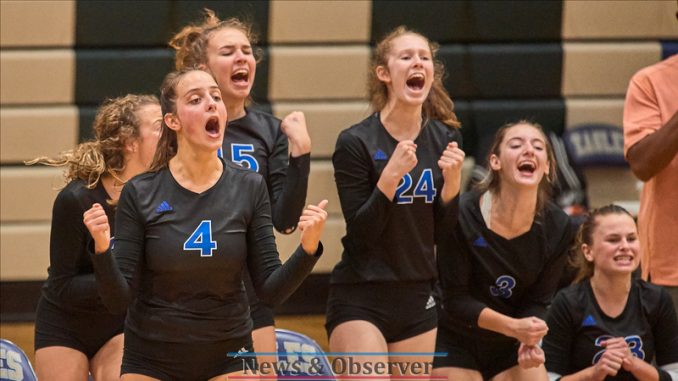 Brentwood clinched the District title at Independence High School Wednesday night with a win over cross town rival Ravenwood in the finals.
Photos can be purchased from here.
Brentwood started the night facing Summit in the semi-final round. The beat them in straight sets, only struggling with them in the first set.
The match with Ravenwood was a classic "Battle of the Woods" with both teams giving it their all. Ravenwood took the first set 25-19. In the second set the teams exchanged points, swapping leads several times and scoring one after the other. Brentwood persevered to win 27-25, after Ravenwood had come from behind to tie the score at 24 then pull ahead 25-24.
Brentwood took the final two sets 25-20 and 25-15 to claim the District title, 3 sets to 1.