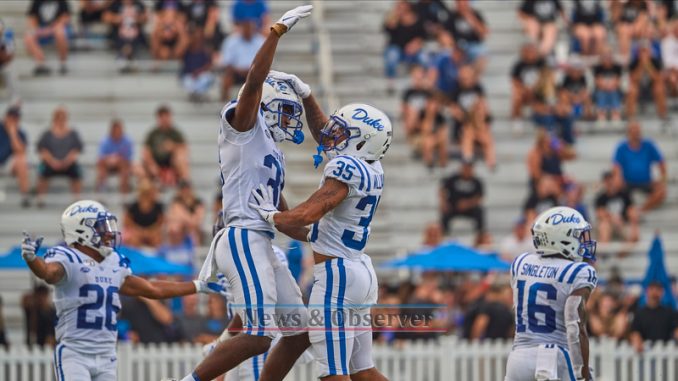 Middle Tennessee came out moving the ball well at the start of the Duke game, driving down the field and scoring a quick field goal to lead 3-0.
It went downhill from there, rapidly. Duke answered with 34 unanswered points, scoring on all of their first half possessions.
Middle allowed Duke 463 yards, and to score on seven of their nine possessions.
Middle Quarterback Asher O'Hara was pressured much of the game, was sacked six times. He completed 19 of 27 for 201 yards and lead the Raiders in rushing with 67 yards.