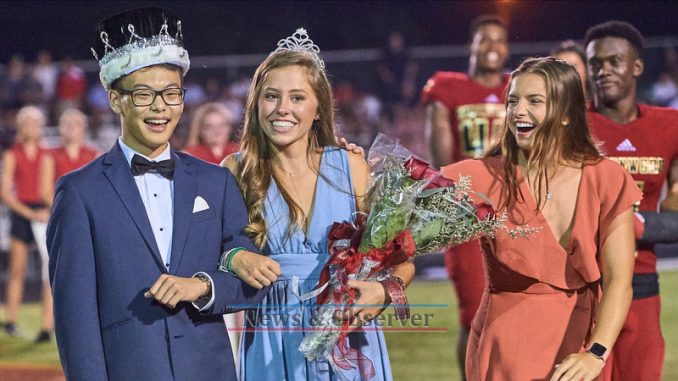 In a tough fought game Ravenwood won their homecoming match-up with Pulaski Academy.
Photos can be purchased from here.
Ravenwood came out scoring fast.  Quarterback Brian Garcia connected with Andrew Mason for several long touchdown plays.  By halftime the Raptors were up 34-17. Mason ended the night with a record setting eight touchdowns.
Pulaski Academy did not give up and came out to play in the second half. By the 4th quarter they had tied the score at 40. In the fourth Ravenwood added 21 points to their total to down the feisty Bruins 61-47, winning their homecoming game.