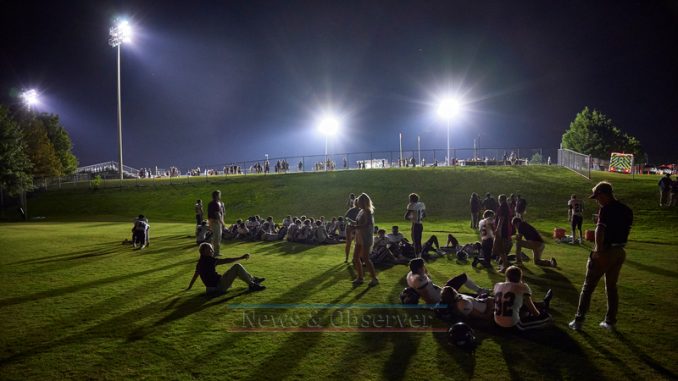 Ravenwood continues their quest for a state title with another win, 28-0 over Franklin, bringing them to 3-0 on the season.
Photos can be purchased from here.
Ravenwood dominated the entire game, scoring 21 points in the first quarter and holding the Rebels scoreless throughout the game.
Franklin Rebels Guy Lipscomb was able to move the ball somewhat effectively late in the second quarter on option plays, but that was not enough to get the team into the red zone. Lipscomb threw 14-25 and 125 yards, no TDs and had 22 carries for 95 yards.
Ravenwood's Brian Garcia threw 13-17 and 179 yards, no passing TDs, but rushed for one. Tony Rice carried 11 times for 134 yards and three TDs.
The Raptors face Pulaski Academy next Friday at home and Franklin hosts Summit.