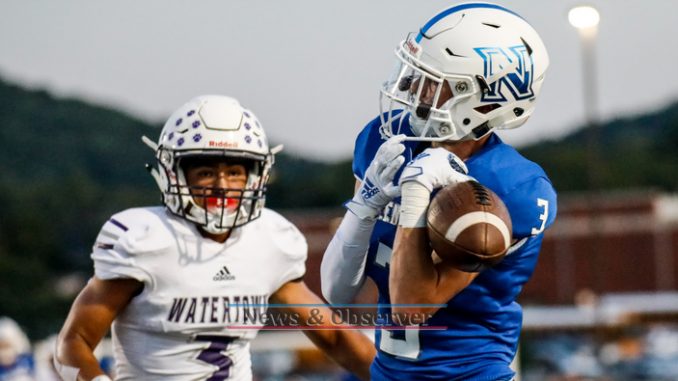 Troy Stolt for the N&O
The Nolensville Student section poured from the bleachers and onto the field as the game clock ran out to celebrate the Knights 32-14 victory in their home opener against Watertown Friday night.
The Knights were able to overcome a slow start offensively, taking advantage of a Watertown fumble at the beginning of third quarter. 
Watertown did their best to answer the Knights, taking advantage of two blown coverages to keep the game within reach. In the fourth quarter Nolensville's running game proved to be the difference, as running backs Ryan Pistulka (34) and Samson Johnson (2) each scored second half touchdowns.