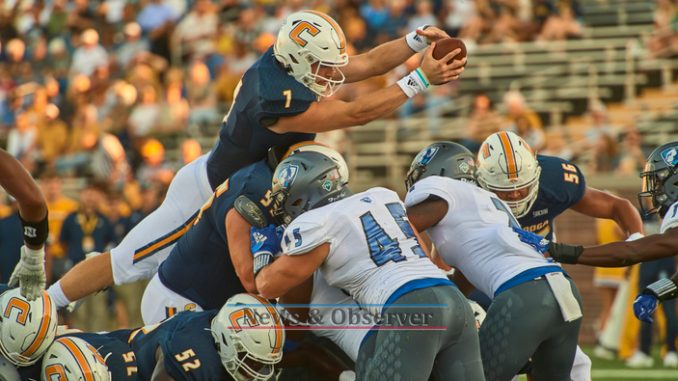 Harrison McClary/N&O
The UT Chattanooga Mocs opened their season with a decisive win over the Eastern Illinois Panthers giving Rusty Wright his first win on his return to his alma mater as head coach.
Photos can be seen larger here.
The Mocs racked up 14 more points even though the panthers managed more offensive yards.
Quarterback Nick Tiano threw 17 for 27, 256 yards, one touchdown and two interceptions. He also dove in for a score.