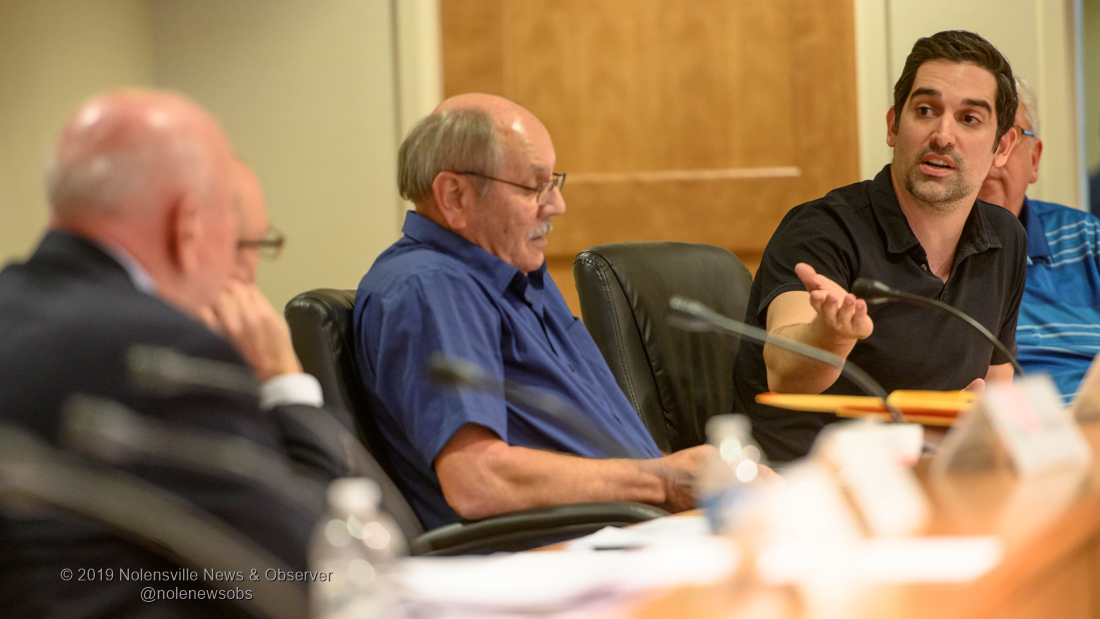 Alderman Derek Adams brought a motion to the board to change the beer ordinance from a 65/35 food to beer sales ratio to one of 50/50 during the February Board of Mayor and Aldermen meeting at Town Hall in Nolensville.
Adams pointed out other cities in Williamson County have a 50/50 ratio and Nolensville's higher ratio may be hurting the recruitment of certain restaurants to the town. He said the higher ratio may lead entrepreneurs who are looking to open an establishment choose Brentwood or Franklin where the 50/50 ratio is in effect, for fear of not meeting the 65/35 ratio demanded in Nolensville.
The other members of the board pointed out that the existing restaurants in Nolensville had no problem with the existing rule, with the lowest ratio of food to beer sales being 94 percent food sales. The point was made that the former Nolen's Place had come close a few times to not making the proper ratio. It was also noted that they closed their kitchen early and served beer long after food sales had ended. The beer sales ordinance was not the cause of Nolen's Place closure.
Mayor Alexander said in his time in office no one has ever called to complain about the existing rule, nor has anyone opening a restaurant ever asked for a waiver on the existing ratio, or implied it will be a problem for them.
The majority of the board felt that there was no need to change the existing ordinance, as Vice Mayor Patrick said "Are we trying to fix something that is not broken?"
The measure failed with only Adams voting for approval.