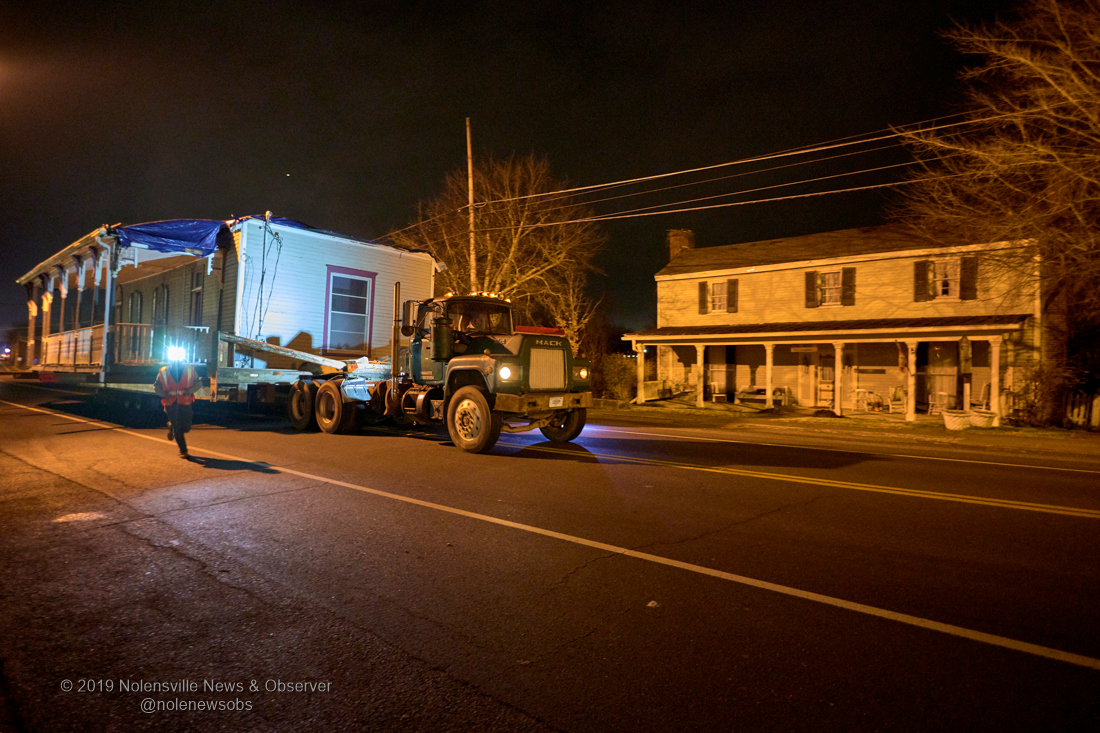 The Morton-Brittain House was moved down Nolensville Road to its new location on Sam Donald Ct. Monday, February 4 at 10 pm. The move took about an hour to complete.
The house was broken into three sections and the move went well, with only one small glitch when one of the supporting "I" beams was too wide to make it across the bridge and had to be cut.
Nolensville Alderman Tommy Dugger owns the property that house has been relocated to.
The Save the Morton-Brittain house Go Fund Me still needs your help to fully restore the home to its former glory. Please consider donating here.
Photos of the move can be seen here.