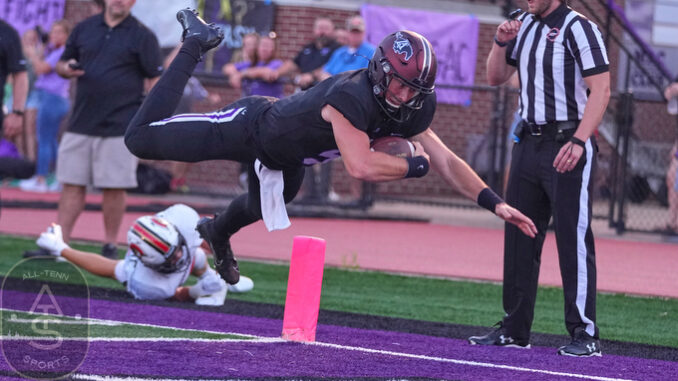 Harrison McClary/AllTenn Sports
Lipscomb Academy destroyed visiting Greater Atlanta Christian 76-7 in their 2021 season opener Friday night. The Mustangs were unstoppable during their rout of the Spartans, driving for a touchdown with almost every possession.
The Mustangs dominated in offense with a total of 468 yards while GAC only managed 193 total yards offense.  Starting quarterback Luther Richeeson threw a perfect 16 for 16 for 277 yards.
[Best_Wordpress_Gallery id="85″ gal_title="LA-GAC_2021″]
On the ground offense Ayden Houston led the night with 72 yards rushing and one touchdown. Alex Broome added 52 yards and two touchdowns and Carlin Walker rushed for 40 yards and one touchdown.
The Mustangs controlled the ball 35:13 and and managed 25 first downs on the night.
Head coach Trent Dilfer said: "We're grateful for GAC making the trip, for fellowship and both teams coming away with no major injuries. For the past 260 days our tribe has been preparing to execute at a high level under the lights. Our players, our coaches, our administrators, and our community worked tirelessly to allow for tonight to happen the way it did. Forty-eight minutes in the books, the next forty-eight are up. We're ready for Independence."