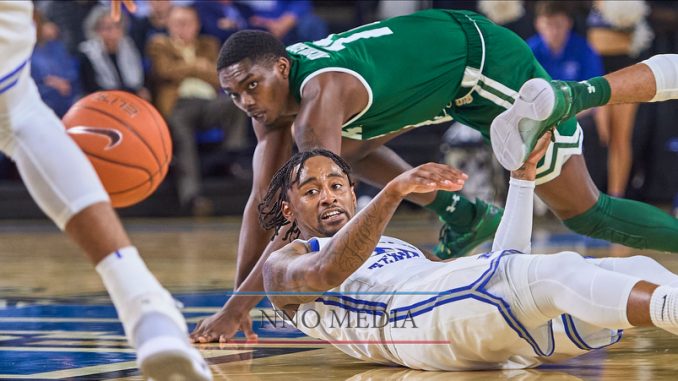 Middle Tennessee drew first blood with a three pointer to start the action against UAB Saturday afternoon in Murphy Center.
The Blue Raiders trailed 38-23 at half time after allowing UAB to outscore them 26-6. The first half ended on a dunk from UAB's Kassim Nicholson right as time ran out.
Middle outscored UAB in the second half, by two, which was far from enough to pull out a win.  UAB ended the game on top 79-66.
Both Donovan Sims and C.J. Jones scored 14 to lead the Raiders in scoring.  Anthony Crump added 10 and Jayce Johnson netted 8 to round out the Raiders top scorers.
Middle Tennessee has a week before the first of C-USA bonus games start.  Times and dates for those games will be announced Sunday.
[Best_Wordpress_Gallery id="64″ gal_title="UAB-MTSU"]