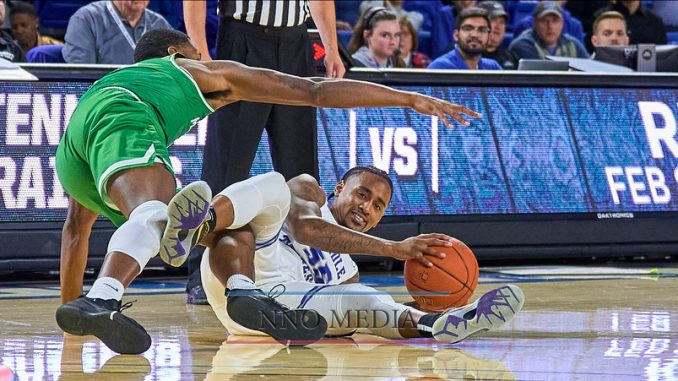 Middle Tennessee faced off against the Mean Green of North Texas in Murphy Center Thursday evening in Murfreesboro. The Green lived up to their name, being mean guests in the house of Blue, downing Middle 75-70.
The Raiders fell behind in the first half, by as much as 14 at one point. They pulled to within seven at the half.
North Texas came out and pulled back up by ten, then by 15. Middle got hot late in the game, tying the score with a little over three minutes on the clock from a three pointer by Antonio Green.
Middle battled tough the last few minutes, but ended up a bit short, falling 75-70.
"I thought we did a lot of good things out there," MT head coach Nick McDevitt said. "If you look at the stat sheet … there's a lot of positives there. But, the biggest one is the final score. That's the one that matters the most, and we came up on the short end."
Green led the Raiders in scoring with 18 points, Reggie Scurry added 16 and Jayce Johnson netted 9 to to round out the top scorers.
[Best_Wordpress_Gallery id="58″ gal_title="North Texas-MTSU"]