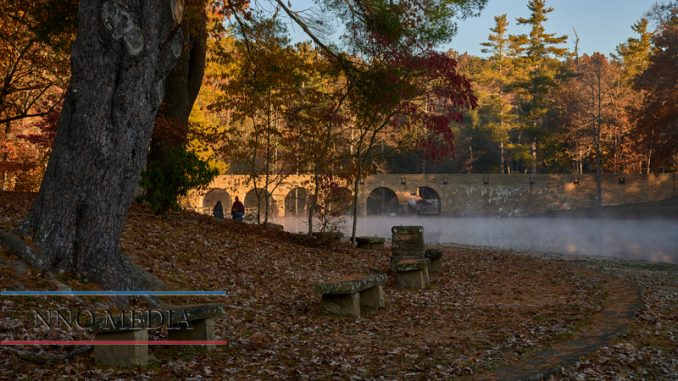 Harrison McClary/NNO Media
Cumberland Mountain State Park, located in Crossville Tennessee, is a great weekend getaway. It is located on the Cumberland Plateau with hiking, fishing, kayaking (bring your own), canoeing, paddle boats, and golf.
The park was created in the 1930's as part of the Cumberland Homesteads Project, a New Deal-era initiative by the Resettlement Administration that helped relocate poverty-stricken families on the Cumberland Plateau to small farms centered on what is now the Cumberland Homestead community.  This 1,720-acre park was acquired in 1938 to provide a recreational area for some 250 families selected to homestead on the Cumberland Plateau. The park was constructed by the Civilian Conservation Corps.
[Best_Wordpress_Gallery id="26″ gal_title="Cumberland Mountain"]
There is a campground and cabins on the property. Some of the cabins are pet friendly, so there is no need to leave your furry family members at home when visiting. There is also a restaurant with in an easy walk from both the campground and cabin area.
Several trails are in the park, with one of the more popular being a loop trail around the lake. This trail begins at the boat house and goes up stream to the lake's headwaters, you cross a swinging bridge and come back along the opposite side of the lake. The trail is an easy hike with moderate changes in elevation and only a few roots and rocks to watch out for on the hike.
A map of the park can be seen here.
To reserve cabins or camp please visit the park on the Tennessee State Parks page.