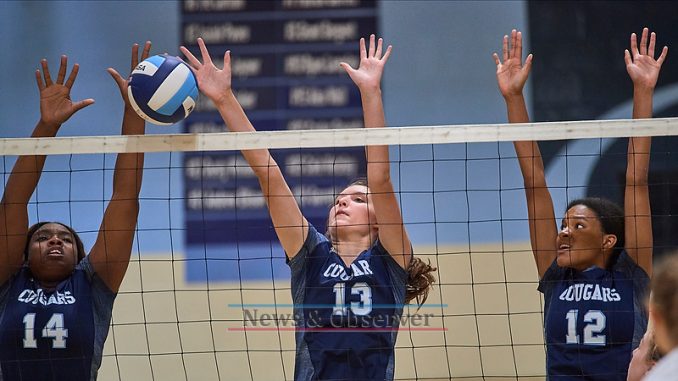 Ravenwood bounced back from a disappointing straight set loss to Brentwood, winning the match against Centennial.
Photos can be purchased from here.
Centennial started strong, winning the first set. Ravenwood easily won the second set. In the third Ravenwood trailed much of the game. They rallied to make up a 5 point deficit and win.
Ravenwood led the entire fourth set to finish off the Cougars.
Ravenwood is ranked 5th in the state and is 23-5 overall.