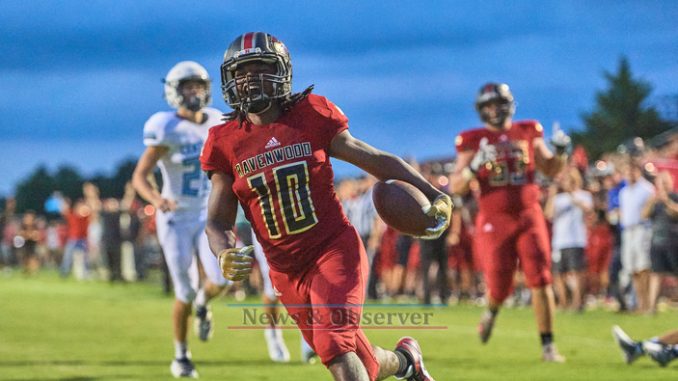 Harrison McClary
The Centennial student section chanted "OVER RATED" as the Ravenwood Raptors took the field. In answer to the taunt the team launched an 80 yard pass play to score on the first play of their first possession.
Photos can be purchased from here.
The Raptors never looked back. Powering through the Centennial defense with ease most of the first quarter. By half time they led 35-7.
In the second half the Cougars put together a better showing offensively putting 14 more points on the board, but the Raptors matched them point for point to end the game 49-21.
The Raptors face Blackman next Friday, August 30, in Murfreesboro.