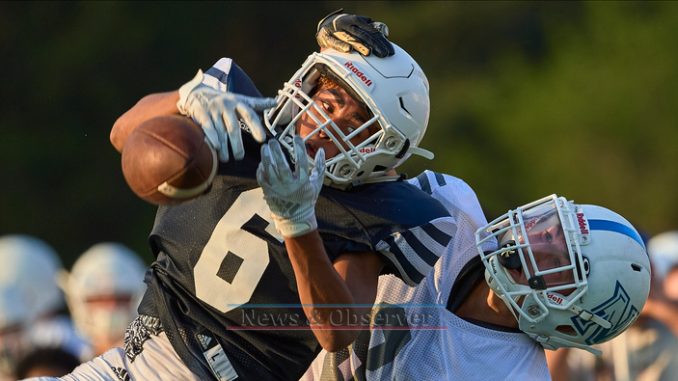 Friday, August 9, Nolensville High football dropped a preseason scrimmage game to Summit 24-16. Head Coach Paul Derrick indicated that the team needed to work harder to not beat themselves. Several errors were made in the game that allowed scores, and when in the red zone the team failed put points on the board.
Photos can be purchased from here.
Looking ahead for the season Derrick thinks the team has a lot of room for growth, and great potential. There are a lot of young guys willing to step up and fill roles left vacant by graduating seniors.
Nolensville opens the 2019 season at Antioch on August 23, at 7:00 PM.