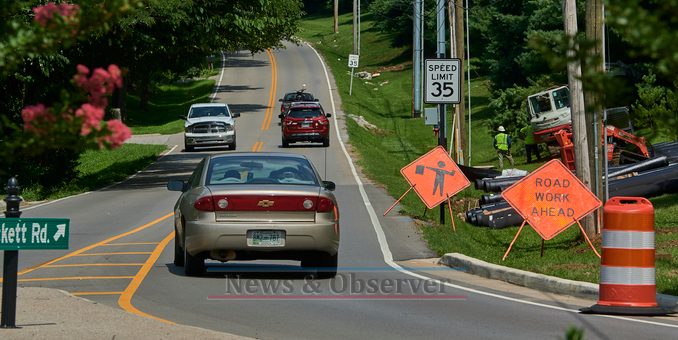 Deanna Lambert/Community Relations Director | City of Brentwood
Traffic Delays Through December
Brentwood, Tenn. – The Brentwood Water Services Department will be
replacing water lines along Crockett Road, between Raintree Pkwy. and O'Hara Drive starting Monday, July 15, 2019 through December. Most of the work will be off the road, but residents can occasionally expect traffic delays associated with the construction.

This project includes replacing approximately 3,350 feet of 12-inch water pipe along Crockett Road, from just east of the round-a-bout at Raintree Pkwy., east toward O'Hara Drive. Also, included is abandoning approximately 2,000 feet of an older water line west of the round-a-bout. This work also includes transferring water services for
customers from the older four-inch line to an adjacent 12-inch water line.

In addition to the work on Crockett Road, this project also includes installing approximately 400 feet of eight-inch water pipe at Deerwood Lane to connect customers to the Johnson Chapel Road water line that was installed in 2014. By making this connection, an older segment of water line from Harpeth River Drive to Deerwood Lane can be abandoned.

The City received four competitive bids for this project. SBW Constructors, LLC of Goodlettsville, Tennessee submitted the lowest bid of $789,454. This project is part of the 2020-2025 Capital Improvements Plan to help maintain the highest level of distribution service for residents