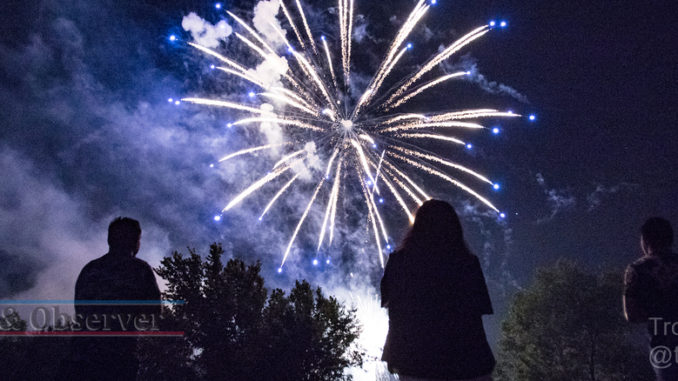 Suzanne Nelms Honeycutt and the Nolensville town events committee volunteers pulled together to host an entertaining and fun Star Spangled Celebration last night in Nolensville Park.
Photos by Troy Stolt. If you ever need a good photographer please contact him.
A large crowd turned out to enjoy the music, food, and games. Children had many bounce houses to play in, and a climbing wall.
Food was supplied by: Outlander's, Bruster's, Little Cancun on the Go, Dough Box, Buns on the Run, Hibachi4Hire, Hearty Hog, Nanny & Papa's Concessions, Padrino's Pops, 2 Girls N' A Hotdog, Itty Bitty Donuts, Hoss' Loaded Burgers, Rolled 4 Ever Ice Cream, and Kettle Masters.
Universal Crush provided musical entertainment through out the night and the event was emceed by Brian Snyder and Jason Patrick. Nolensville alderman Derek Adams even made a brief musical appearance.
The night ended with a brilliant fireworks display.