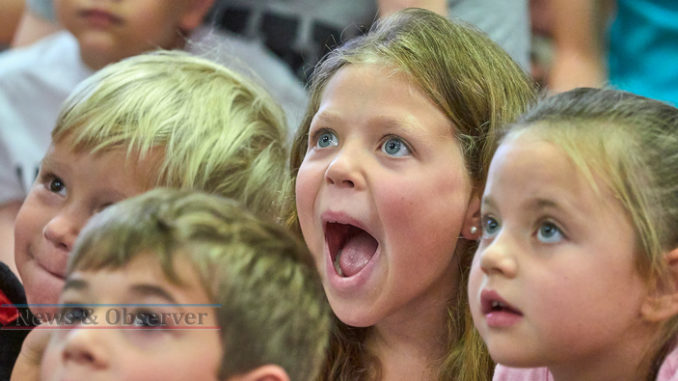 The Nolensville Library was full as Josh Justice showed different kinds of animals during the Intergalactic Creatures, NHEC Live Animals program.
Justice brought several different animals including a tarantula, legless lizard, chameleon, iguana, and a hawk.
Photos can be purchased from here.
The children were spell bound, watching the show with excitement and wonder. There were numerous squeals as the spider and lizard were shown. Eyes wide, mouths covered, huge smiles. The expressions told the story of how well the show was received.