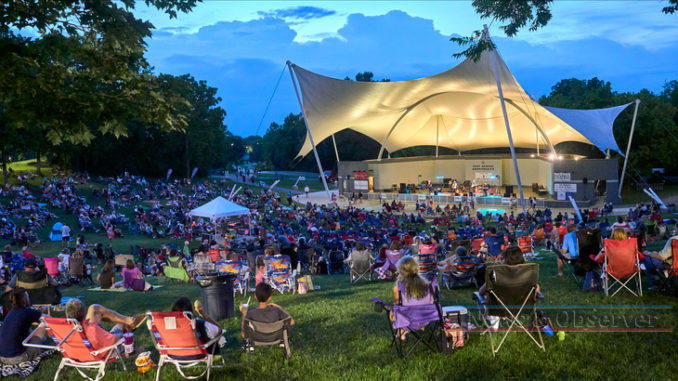 The bowl in front of the Eddy Arnold Amphitheater at Crockett Park in Brentwood was full Sunday, June 23 as the band SixWire performed as part of the Brentwood Summer Concert Series.
Photos can be purchased from here.
The first official weekend of summer had been a rocky one in the mid state with severe storms tearing through the area Friday night, and the threat of more storms was in the forecast for Sunday evening.
That did not deter locals from coming to the park and having a good time. The storms held off and it was a lovely evening listening to great music.
The Summer Concert Series continues July 4 with The Kadillacs whose music style features superb male and female vocalists, a dynamic rhythm section and a sizzling horn section. The Kadillacs perform Big Band and Jazz of the 40's, Motown, Beach and Classic Rock of the 60's, Disco and Funk from the 70's and classics from the 80's and 90's.
Fireworks will follow the concert.