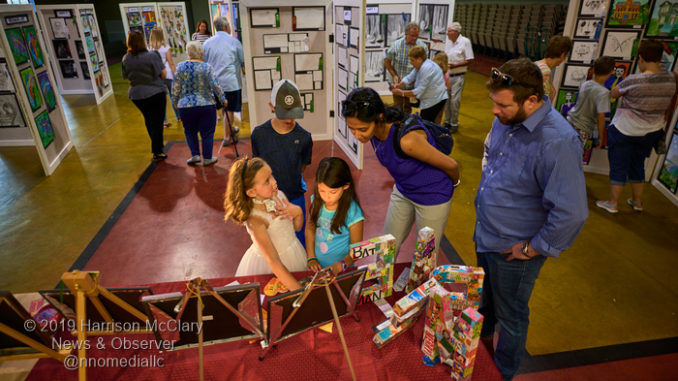 The Nashville Children's Art Classes hosted their second annual art show in the Historic School in Nolensville Tuesday, May 28.
Students in the classes exhibited art works they had created over the past year in many different disciplines. Nearly 400 pieces of art were on display.
Martha Booysen, owner and teacher, hosts the annual show so that the students can gain recognition and self esteem from participating. Students worked with many different media ranging from pencil, painting, collage, mix media, ink, pottery and more.
You can learn more about the classes and how to sign up on their website www.nashvillechildrensartclasses.com
Photos can be seen larger or purchased from here.