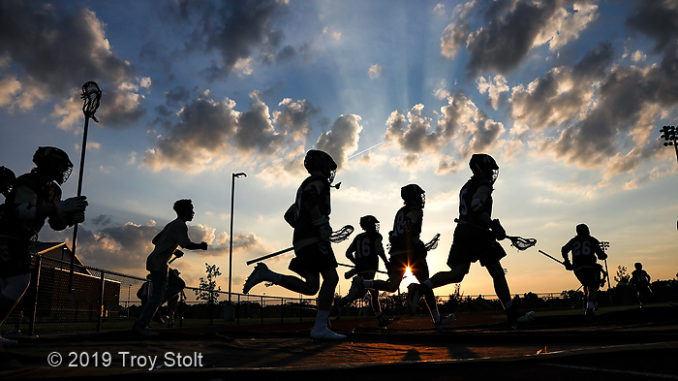 There was lots of exciting action on Friday and Saturday at the TSLA state High School Lacrosse championship games were held at Nolensville High School.
On Friday the weekend started off with Soddy Daisy High School winning the Division 2 Public State Championship in a 11-1 rout of the Murfreesboro Mayhem.
The action continued on Saturday with Montgomery Bell Academy taking the Division 1 Private state championship with a 9-8 nail biter of a win over Christian Brothers High School.
Also, on Saturday Ravenwood High School took the Division 1 Public State Championship with a decisive 18-7 win over Collierville High School.
The action ended for the weekend with Briarcrest Christian School winning the Division 2 Private School state championship in a tight 7-6 match over Evangelical Christian School.
About 2200 people attend the event over the two days. Also nearly fifty children from Nolensville, Nashville and Memphis in K-8th grade competed in the skills competition.
A huge thanks to Troy Stolt and Cade Deakin for these excellent photos.
See more of their excellent work on their websites: