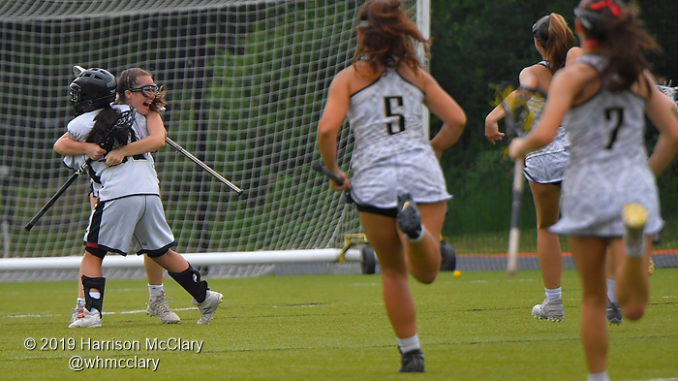 The weather was fitting Saturday May 11 at Ensworth High School for the state girls lacrosse championship game. Fitting, as it was overcast with rain showers off and on through out the game. The entire 2019 season was a rainy one.
The rains did not deter, or slow, the Ravenwood Raptors as they dominated Brentwood in a tough fought, physical, State Championship match. The Raptors led this highest level "Battle of the Woods" throughout the game. Each time Brentwood scored, Ravenwood answered with a score or two. Finally ending the game 17-8 over their cross-town rivals.
Photos can be purchased from here.
Coach Bill Dryer said of the game "This was a great win for the girls, we started conditioning back in January, worked well through February. It was a tough season just because of all the rain. Coming out to play week after week. It was a tough game, especially after a tough over time win last night, for them to come out and play like they did today was a great job. "
Looking forward to next season the Dryer said "We graduate seven seniors the nucleus of our team is mostly underclassmen, so we have a great nucleus to come back and start working next fall and get ourselves ready to go."