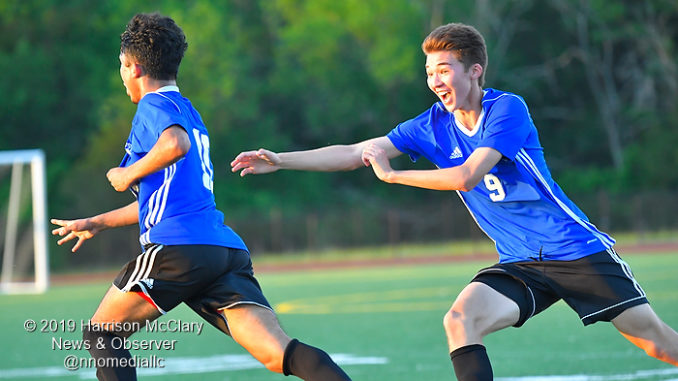 Nolensville High School Knights soccer won their district semi-final game against Spring Hill Tuesday, May 7, 1-0.
Matt Delaroca scored the only goal midway through the second period. With the win the team advances to the district title game against Central Magnet in Murfreesboro Thursday at 5:30 pm.
Coach Eric Shelton had the following to say about the upcoming game: "It's going to be a tough fought game. Hopefully the weather cooperates. We are supposed to play on Thursday so we will see if we can get it in. They are a big physical team, they've been the top dog in the district for a while, so we are looking to knock them off. So far this season we have gone 1-1 with them."
Photos can be purchased from here.