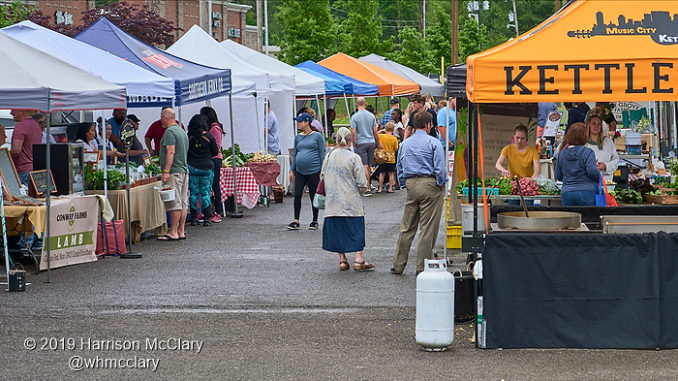 The Nolensville Farmers Market kicked off their 2019 season Saturday, May 4.
Regarding opening day the market said "We had 51 vendors, and despite a drizzly rain for most of the morning, we had our best day of sales in the history of the Nolensville Farmers Market! We estimate that we saw a few thousand people. Close to 200 gallons of strawberries were sold today. Our Strawberry Festival will be May 18 where we will have special strawberry collaborations, recipes, and tastings!"
The Market is open every Saturday 8am to Noon at 7248 Nolensville Road, between the Sonic and the Nolensville Rec Center at Sunset Road.
For more information and to sign up for their email list please visit them here.