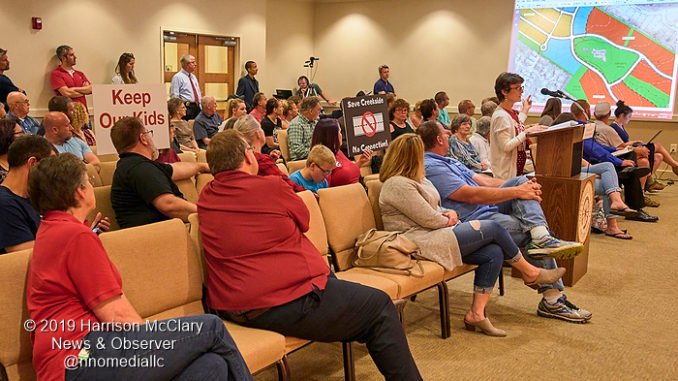 Harrison McClary/News & Observer
The May Board of Mayor and Aldermen, BOMA, meeting was a public hearing meeting format where concerned residents could voice opinions of various topics.
Several residents of the Creekside area commented on the proposed changes to the development and the road. Bob Hayes talked about the proposed turning de-acceleration lane and how he thought it was not a necessary addition to the road. Other residents expressed they were happy the proposed connection of Creekside was not approved, they talked about the small yards and how speeders were a major concern to parents of the neighborhood.
In discussing the proposed budget two towns people expressed concerns on waiting to hire a full time, paid, fire chief. They believed that there was no need to continue to wait as they judged there to be enough money in the town's coffers to cover this expense. It was suggested that the monies being placed into the general fund should go towards the chief's position.
They also commented that the proposed public information officer position be eliminated, and those funds be applied to the chief position.
After the public meeting an employee of Collier Engineering discussed their plans to evaluate and pull core samples from five roads: Clovercroft, Rocky Fork, York, Sam Donald, and Kidd. Once they have assessed those samples, they will present the findings to the BOMA so that they can lay out a five year budget to make the needed repairs to those roads. Ten total miles of road on these five roads are to be examined. Vice Mayor Patrick pointed out that approximately two miles of Sunset was, at first, expected to cost $300,000 but ended up at $10,000,000 due to the poor substructure and much needed rebuilding of the road base.
May's BOMA meeting was a town hall format and no votes were made on these issues, voting will occur next month at the June meeting.