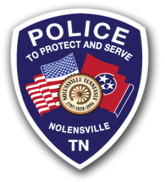 Firehouse Subs Public Safety Foundation
Grant Award
Nolensville Mayor Jimmy Alexander and Chief of Police Roddy Parker are pleased to announce a grant award from Firehouse Subs Public Safety Foundation. The Nolensville Police Department was selected by the foundation to receive a monetary grant award of $22,555.00. The grant funds will be used to purchase needed communications equipment.
Williamson County Emergency Communications, which operates all first responder radio communications within Williamson County (except Brentwood) selected some time ago to install a new generation digital communications system. The new equipment will greatly enhance radio communication capabilities between first responders in Williamson County and across the region. The new equipment is also cost relative to the equipment being replaced.
Four additional portable radios valued at $5700.00 each were needed to cover all of the NPD officers. The grants will cover the needed radios providing an important communication and officer safety tool.
The Town of Nolensville had already invested $110K in needed radios for the cars and most of the officers. Four more portable radios will equip the remaining officers.
When the radios are delivered additional information will be provided.
In 2005, the Firehouse Subs founders established the Firehouse Subs Public Safety Foundation with the mission of providing funding, lifesaving equipment, and educational opportunities to first responders and public safety organizations. Through the non-profit 501(c)(3), Firehouse Subs Public Safety Foundation has granted more than $40 million to hometown heroes in 48 states, Puerto Rico and Canada, including more than $1.7 million in Tennessee.
From Press Release.