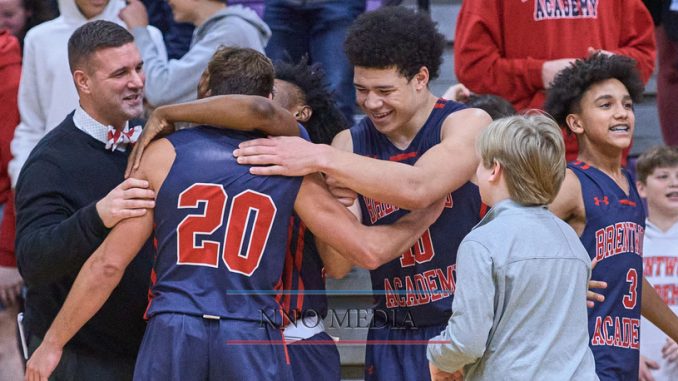 Brentwood Academy men and women's teams downed Lipscomb Academy in match-ups Friday night at the Mustangs home  court.
The Lady Eagles topped the Mustangs 53-26.  The Eagles came out flying high in the second half to pull ahead with the decisive win. 
Millie Brown led the Eagles scoring with 17 points for the night.  Maggie Brown and Caroline Clemmer added 8 points each as the top scorers for the Eagles Friday night.
Mattie Zehrt and Bethany Guinness lead Lipscomb Academy scoring with 5 points each.
Photos from the girls game can be purchased from here.
The men's match up was a close battle most of the game. Brentwood Academy pulled well ahead in the second half, but the Mustangs battled back late to within 3, finally falling with a final score of 45-42.
Adam Wass and D.J. Center each netted 9 to lead scoring for the Eagles in the win.
The Mustangs top scorers were Willie Walton with 14 points,  Jaden Lyles and Hank Hutcheson with 11 points each.
Photos from the boys game can be purchased from here.