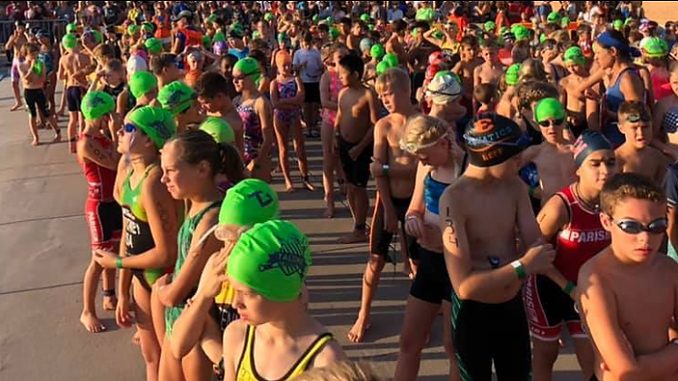 by Harrison McClary | Photos courtesy Suzanne Locke.
Sunday August 18 dawned with clear skies and excitement in the air for the 400 children, the youngest of which is four years old, who woke at 5:30 am to venture to downtown Nolensville for the fifth annual Nolensville Kids Triathlon.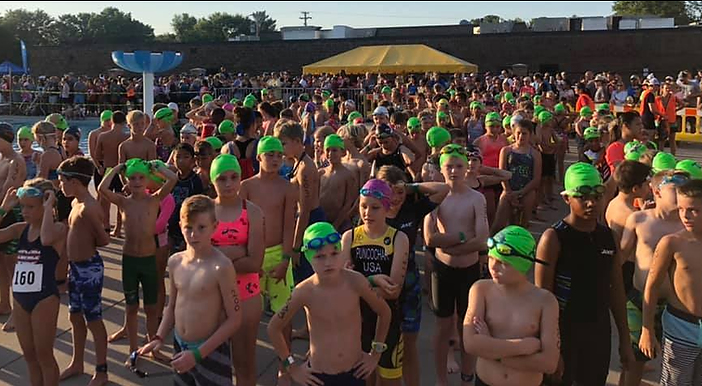 The event is geared to allow the children to have fun. There is an emcee, music playing, superheroes running around in costume giving out high fives. The kids LOVE the bike course because they feel like they're way out in the country. They cross the finish line like a rock star. Their names are called over a loud speaker, with medals, food, snow cones and pictures on the podium. It is like being in a movie.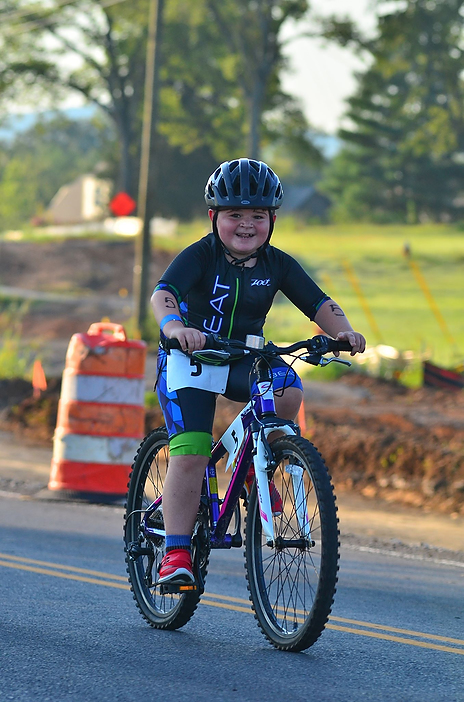 There were about 1,000 people on site, parents, guests and volunteers, watching the competitors through the course. The army of volunteers worked to ensure the safety of the children. Suzanne Locke, organizer of the event, said "We realize how absolutely terrifying it can be to trust that complete strangers are going to keep your child safe while they're out of your sight on the bike and run. I can't express enough how incredible our volunteers are with these kids. There is always a volunteer within arm's reach, including a dozen on bikes circling the course. These kids are taken care of by volunteers from the moment they show up in the morning until they're reunited with their family at the finish line. That even extends to helping put on shoes and socks and helmets for our littlest racers. One of the greatest compliments we get is "when can I do my next one?"'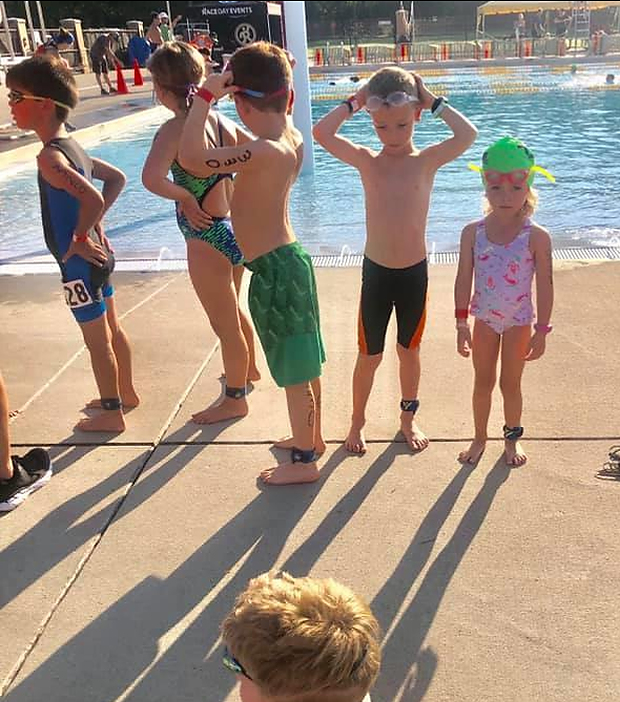 Over the first four years the event raised over $20,000 for charity. Since all aspects of the triathlon are done by volunteers, all proceeds go to charity. This year they partnered with the Nolensville Food Pantry and also collected donations on site.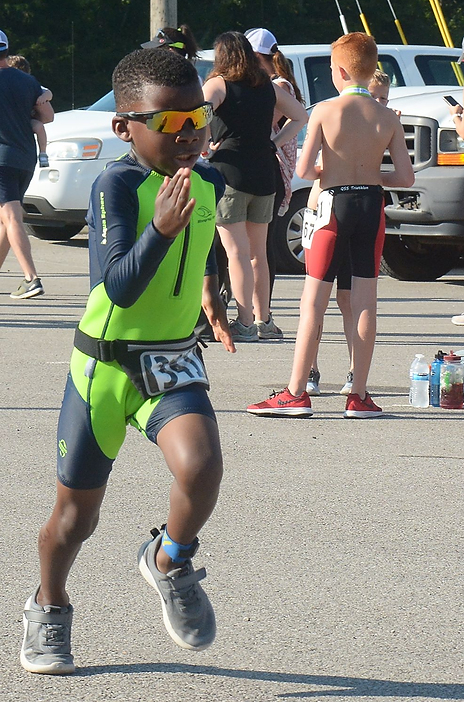 Locke said "We plan to come back to Nolensville in 2020.  We plan for the second Sunday after Williamson County Schools begin school."