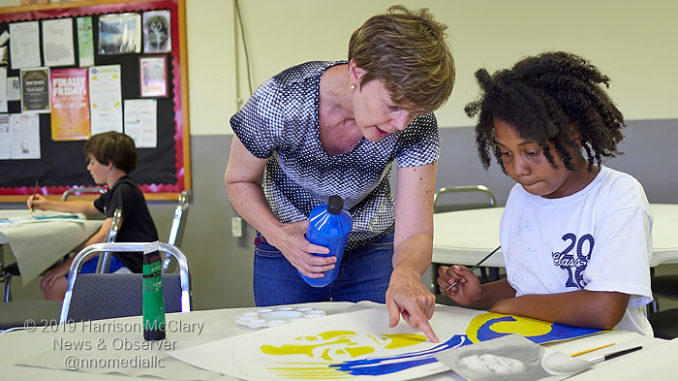 Nashville Children's Art Class will be hosting their Annual Children's Art Show on Tuesday, May 28, in the Historic School in Nolensville.
The school had 30 students enrolled this year ranging in ages from 4 to 13.   The show always ends the year's classes to showcase all the student's hard work.
Nearly 400 pieces of art will be displayed. Martha Booysen, owner and teacher, believes it is important to recognize the students and that through the show they will gain self-esteem, be given the opportunity to achieve, and have a platform to gain recognition for their achievements. Therefore, it is her mission to provide this entire experience to the students. Students worked with many different media ranging from pencil, painting, collage, mix media, ink, pottery and more.
Nashville Children's Art Classes offers nine-month programs of study including painting, drawing, design, printmaking, sculpture, ceramics, and much more.
Tiny Hands has been designed specifically for 3 and 4-year-old children. This class introduces your child to basic art skills and gives them opportunity to grow as young artists.
Introduction to Art has been designed for 5 to 6-year-old children to strengthen their knowledge in art, and further develop art vocabulary and skills.
Beginning Art has been developed for children 7- 8 year-old and lay the foundation for success in Art 1.
Art 1 through Art 4 begins the portfolio building stage of your child's art education. Through this comprehensive curriculum, your child has the opportunity to work in over 40 areas of art. If you are searching for a serious art program to grow with your child, this is the school for you.
Our curriculum is also great for adult students interested in learning a new skill.