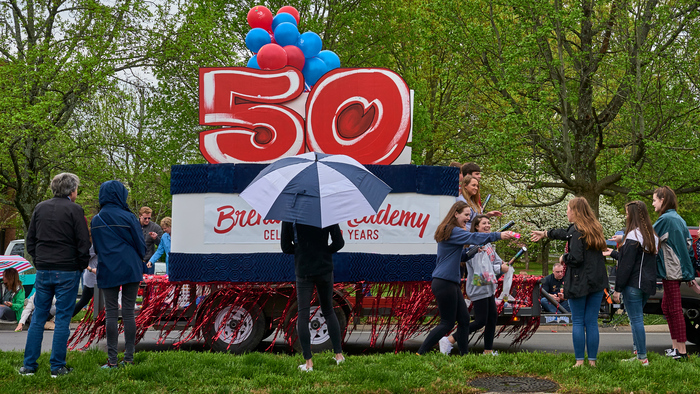 Crowds lined the roads through Maryland Farms, huddling under umbrellas warding off the rain, to watch as antique cars, fire trucks, bands, dancing clubs, football and lacrosse teams, and many different floats passed by.
The event was the "A Golden Gallop Parade" the city of Brentwood hosted to kick off their 50th year celebration.
Jim Redd was the grand marshal of the parade, fitting as he was one of the people who led the charge to incorporate the city in 1969.
The parade wound 1.8 miles through Maryland Farms, starting at Tractor Supply and weaving through the area.
Look for more events to celebrate 50 years of Brentwood throughout 2019.