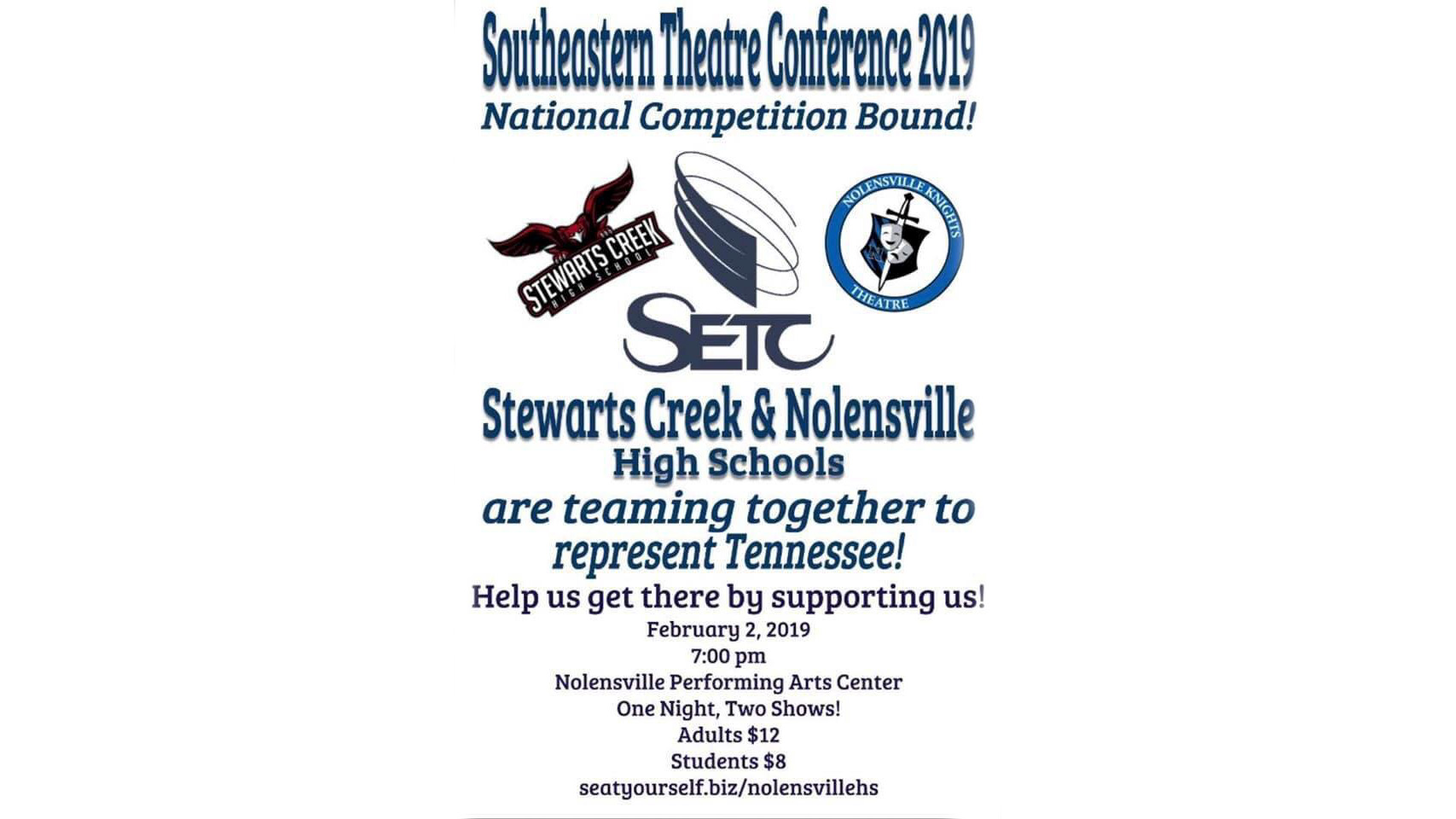 Nolensville High and Stewarts Creek High Schools are joining forces to represent Tennessee in the Southeastern Theatre Conference.
To get there they need your support. Please join them for two shows on February 2, 2019 at 7pm at Nolensville Performing Arts Center.
Tickets are $12.00 for Adults and $8.00 for students.